Esrange MST radar (ESRAD)
Esrange MST radar - latest data

! DUE TO HARDWARE PROBLEMS NO NEW QUICK-LOOKS !
! Low-resolution quick-look plots only !
! Not for publication !
Plots are auto-updated every 15 minutes
It is now
New archive (2016 - ) is available here
For old archive (1996 - 2015 ) click archive or on the Archive button in the top menu
MESOSPHERE
TROPOSPHERE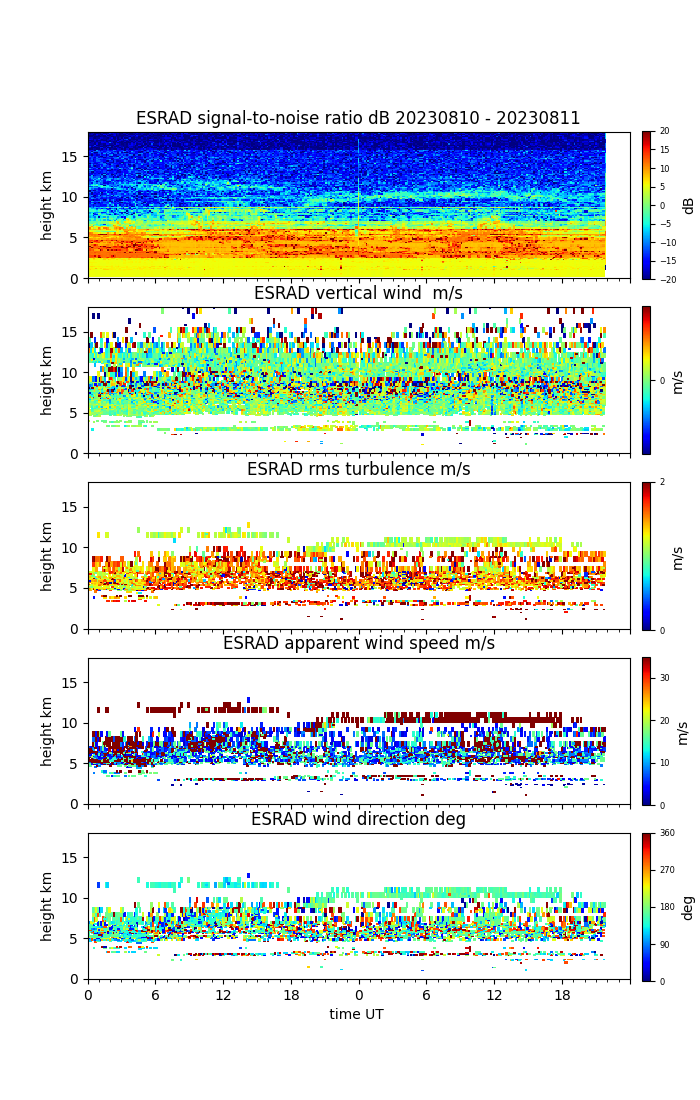 Archived ESRAD diagrams from 16 December 2015 and later

Click on diagram to open in a new window
The data plots are provided here primarily for the purpose of choosing interesting time intervals for cooperative study. They are not intended to be published or further distributed. Please contact us if you want to work with our data, and explain what you want to do. We can provide the data in digital form for further analysis or comparison with other data. In some cases, we may have more detailed data available. Contact evgenia.belova*irf.se.