Polar Atmospheric Research Programme
Head of programme: Professor Sheila Kirkwood
The Polar Atmospheric Research Programme (PAF) at the Swedish Institute of Space Physics in Kiruna comprises studies of the dynamics, electrodynamics, chemistry and aeronomy of the troposphere, stratosphere and mesosphere.


Photo: Sheila Kirkwood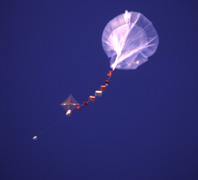 Photo: Uwe Raffalski

Photo: Torbjörn Lövgren
External links:
Popular science pages
---
Created by JA. Latest update: Webmaster*irf.se, 2012-11-05
.